DIY Natural Furniture Polishes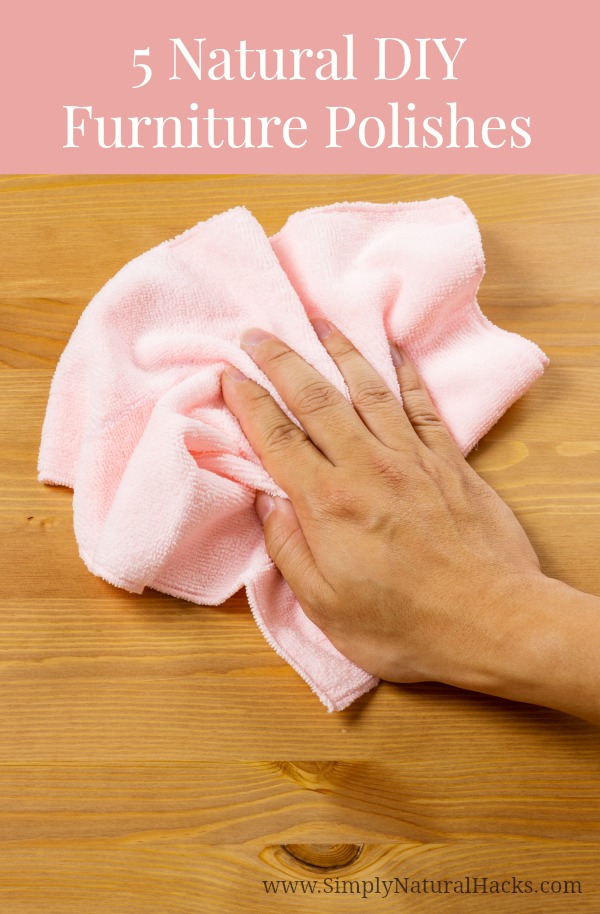 There are so many products out there that can help you keep dust and dirt to a minimum on your furniture. Recently, I started making my own cleaning products. I have found some great ways to polish and shine just about every piece of furniture I own this way. Sometimes, the DIY version is better than the store-bought! If you were interested in making some of your own furniture polishes that are natural and smell amazing, check out the recipes for DIY natural Furniture polishes below, as well as, my tips for keeping dust to a minimum.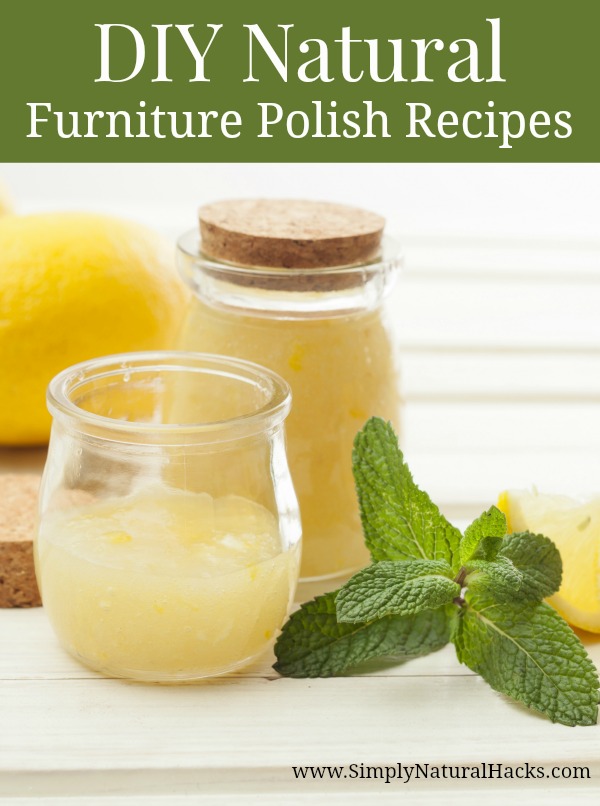 Natural Ways to Minimize Dust
Consider getting an air purifier
Air purifiers are an amazing way to keep the air in your home clean and less full of allergens. They also help a great deal with dust. Get an air purifier if allergies are a big problem for you. There are air purifiers that are great for any budget, too. I've seen them for as little as $30 all the way up to hundreds of dollars. Occasionally, I even see them at thrift stores. Just be careful buying from a thrift store as you may be bringing other things in. Inspect the machine to make sure it works and is fairly clean.
Try to control the dust mite population in your home.
Another way to control dust in your home naturally is to control the dust mite population. This is done by simply changing linens on a regular basis, vacuuming, as well as not providing a good home for dust mites. Dust mites like warm, damp areas, so try to keep your home temperate and consider getting a dehumidifier to keep the air dryer as well.
DIY Natural Furniture Polishes and Dust Sprays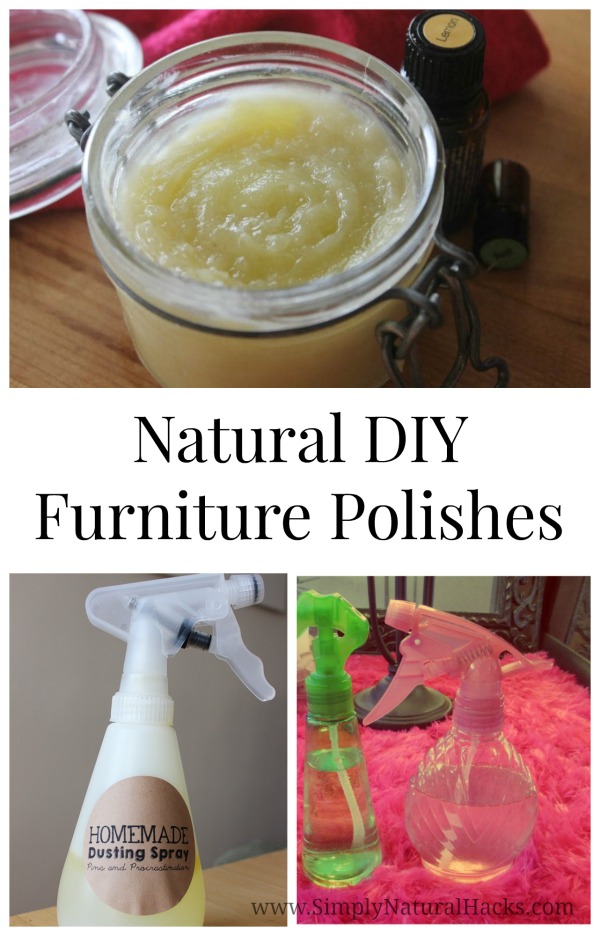 Check out this Lemon-Basil Furniture Polish from Premeditated Leftovers. It is easy to make and great because it not only polishes but also can condition and restore shine to wood.
This Homemade Dusting Spray from Pins and Procrastination contains just 3 simple ingredients you probably have on hand right now.
I love the smell of this Lemon Cedar Dust Spray from Life-N-Reflection. It's great for quickly dusting wood furniture.
If you want to let some fresh air in as you go around dusting, here is a great Window Screen Dust Spray from Maria's Self.
Do your dusting with this microfiber DIY NO-Sew Duster also from Pins and Procrastination. You can dust with it and toss it in the washing machine after so you can use it over and over.
Natural Dusting Products to Buy
If you don't feel like making your own natural furniture polish or dusting spray, I recommend Method Cleaner. It is effective at cleaning wood and removing dust without creating a buildup of product.